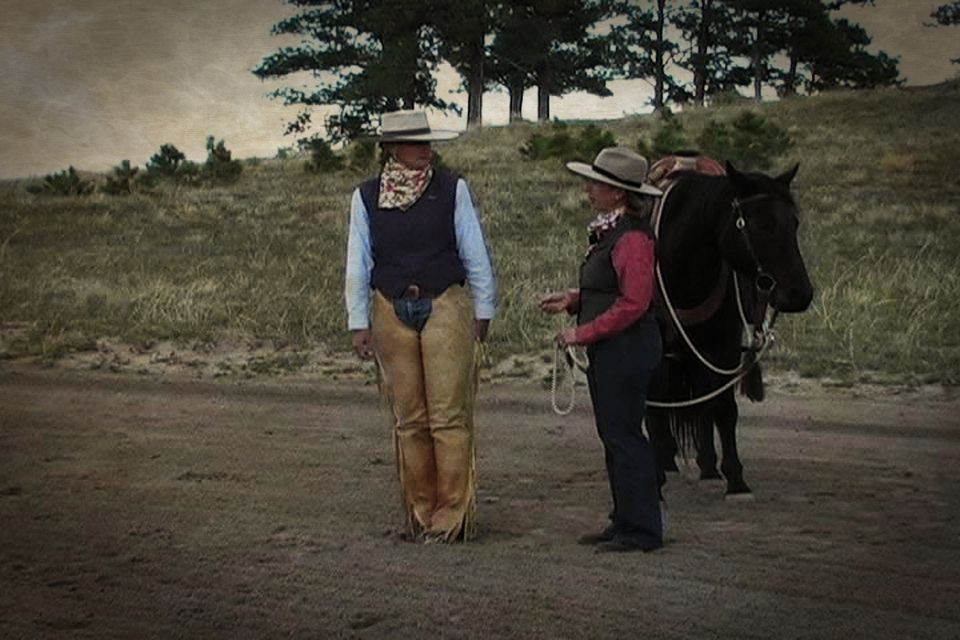 Excerpt from the Horseman's Gazette Issue No. 12
Stopping on your horse should be as fluid and graceful as stopping on your own feet. Watch as Wendy Murdoch coaches a student rider through a few exercises to help develop a better stops and back-ups. At first Wendy has her student experiment on the ground find what is necessary for her to do in her own body in order to achieve a smooth transition. Then they adjust to replicate the same balance in the saddle. With some new knowledge and a bit of practice, horse and rider are able to stay soft and supple through the maneuver which will prepare them to add speed and power later on.
The original length of this clip is 25 minutes 50 seconds
---
---
---
Use Your Social (Horse) Powers!
Tell You're Horse People Friends About Eclectic Horseman.