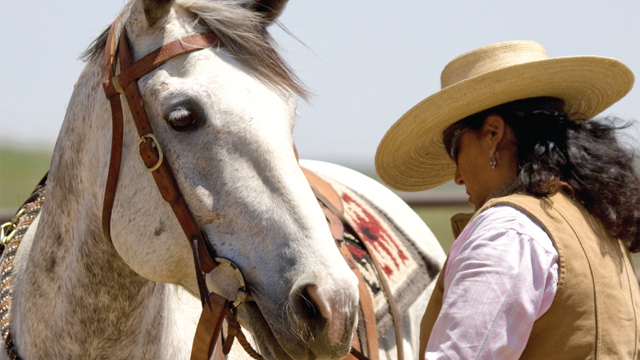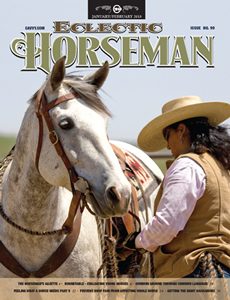 Eclectic Horseman Issue No. 99

January/February 2018
The Horseman's Gazette – For Visual Learners by Tom Moates
An introduction to the educational DVD series produced by Eclectic Horseman Communications featuring your favorite horsemen and -women.
Evaluating Young Horses – A Roundtable with Bryan Neubert, Melanie Taylor and Dwight Hill by Tom Moates
These accomplished horsemen and -woman discuss their approach to assessing young horses.
Common Ground Through Common Language by Tim McGaffic
What happens when we use a common language to discuss our horsemanship goals?
Feeling What a Horse Needs Part 5 – Addressing a Brace on the Lead Rope by Tom Curtin
Tom works a newly saddled young horse on the ground and discusses his observations and the finer points of things you can do to help your horse.
Help Prevent Hoof Pain From Affecting Whole Body by Jec A. Ballou with Jim Masterson
Learn some helpful strategies and techniques that can keep a longlasting pattern of compensation from getting started.
Getting the Right Hackamore by Martin Black
How can you be sure the hackamore you purchase will be the right size for your horse? Martin Black shows you how to measure for a correct fit.
Eclectic Horseman Magazine Subscription
$38.00 – $120.00
Product Description
You've just found Eclectic Horseman, the bi-monthly magazine dedicated to educating horse owners of all skill levels and disciplines. Eclectic Horseman is filled with solid information for horse owners of every skill level and takes a balanced approach to your education.
Every issue features detailed how-to articles from a number of top trainers and clinicians as well as thought-provoking philosophical stories. Eclectic Horseman is different from any other horse publication on the market.
How-To Articles With:
* Descriptions from the best in the business.
* Detailed step-by-step articles teaching readers how to perform specific tasks or accomplish certain goals with their horse.
* Articles covering a variety of levels, one for beginners, one for more advanced riders.
* Easy to follow photos layouts and diagrams for you to follow.
Features:
* Exploring how craftsmen create the equipment we use on our horses and ourselves.
* Looking outside traditional understandings: biomechanics, body movement, holistic medicines.
* Studies and reprints of ancient horsemanship texts to learn from the masters of the past.
And Philosophical Articles Exploring:
* Anecdotes from talented horsemen that teach a horsemanship lesson or experience.
* Explanation of why horses have certain reactions and why some methods are more effective.
* Stories that teach how to build a better relationship through understanding and communication.
To the very best customers in the world,
Would you be interested in never missing an issue, saving yourself some hassle, and saving us a stamp! :)  Then drop us a note at checkout or call 303-449-3537 to let us know if you would like the option to auto renew your subscription(s).  
Thanks for all your support! 
— Eclectic Horseman