"Both for my photographs and my art work, I've been kind of that horse crazy kid since I was really little," says Bonnie Renee Dawson.
Bonnie is an artist and photographer based in Los Angeles, California. Her work often reflects a love of horses, the Californios traditions, and western culture.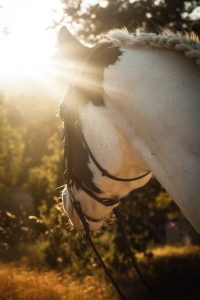 "In my immediate family I didn't grow up with horses," Bonnie says. "I had a rapport with them. I grew up in the high desert. I moved to Los Angeles when I was 20 years old [15 years ago]. When I was eight years old there was this other little girl in my third grade class. She was drawing a horse one day and I remember asking her while we were in our free art time, 'Can you show me how to draw a horse?' And the rest as they say is history. It became a thing with me and I started drawing them and drawing them and practicing. I try to get up to the central coast as often as I can because that's where my inspiration is."
Since Bonnie was unable to have a horse as a kid, she spent her time incessantly drawing them. It worked to her benefit as an artist, she believes.
"I may have never developed the talent of drawing and painting horses had I had my own horse because then I would have been completely invested in my own horse as opposed to being invested in drawing them," she says. "Expressing the passion and that desire in my artwork—it was kind of fortuitous in a way that I didn't have a horse until I was an adult."
Bonnie's first horse was a sorrel Quarter Horse named "Joint Custody" who passed away many years ago now.
"I have my gelding," she says. "He's here in L.A. with me. And I have a reining bred filly at my cousin's ranch in Wyoming. My family hails from Wyoming. I wasn't born there but my mom's family comes from the Sheridan area. My aunt and my cousin live in Gilette. My cousin has a Paint Horse breeding ranch."
Aside from horses in general, the western lifestyle is central to much of Bonnie's artwork.
"I grew up in the country and it was just kind of a given that we rode in western saddles," Bonnie says. "Then when I became an adult, my focus was mainly trail riding when I got my first horse. My gelding, the one I have now, that I have had for the last 11 years, I bought him as a baby from my good friend Patti Martin. She is the one who introduced me to the Califonios lifestyle and that style of horsemanship. Buck Brannaman and Ray Hunt, I was loosely familiar with them but I've always enjoyed watching reined cow horse and rodeo. That's how I got my start."
Until recently Bonnie's work has been largely commission based and her photography work has been mainly event photography, "because it is one of the most marketable skills for a photographer," she says.
"My heart is in producing fine art and selling prints and selling originals. It is something I'm starting to gain traction on. I've been doing it for a long time but it has taken me awhile to gain exposure. I love to see people's faces light up when they see their portrait. I've had some very satisfying portraits that I've done, one of which was of an Arabian mare that was a sheriff's posse horse for years and she was very well known."
The best way to get in touch with Bonnie and peruse her work is via her B. Renee Dawson FaceBook page. Posted on it are the prints and originals she currently has available for purchase, the works she has in production, and samples of her recent photo shoots. Messaging her through Facebook is the best way to get in touch with her.
"What inspires me the most when it comes to my work is the partnership I see between a horse and rider," Bonnie says. "That's something that I just love to capture. It's so amazing to watch a person and their horse work together as a team. Coupling that in with the craftsmanship that is inherent in the Californios tradition where the quality of the work that is produced—whether it be a bit, a saddle, or the bridle horse himself, or a well thrown rope—that is something that is incredibly inspiring to me. It just continues to drive me forward. It's compelling in a way to develop. These masters that we see, both historical and living, they drive us all to a higher standard in our own craft and in our own daily lives and our horsemanship. That's something that I hope to continue to develop in my artwork and to portray in my artwork and develop in myself."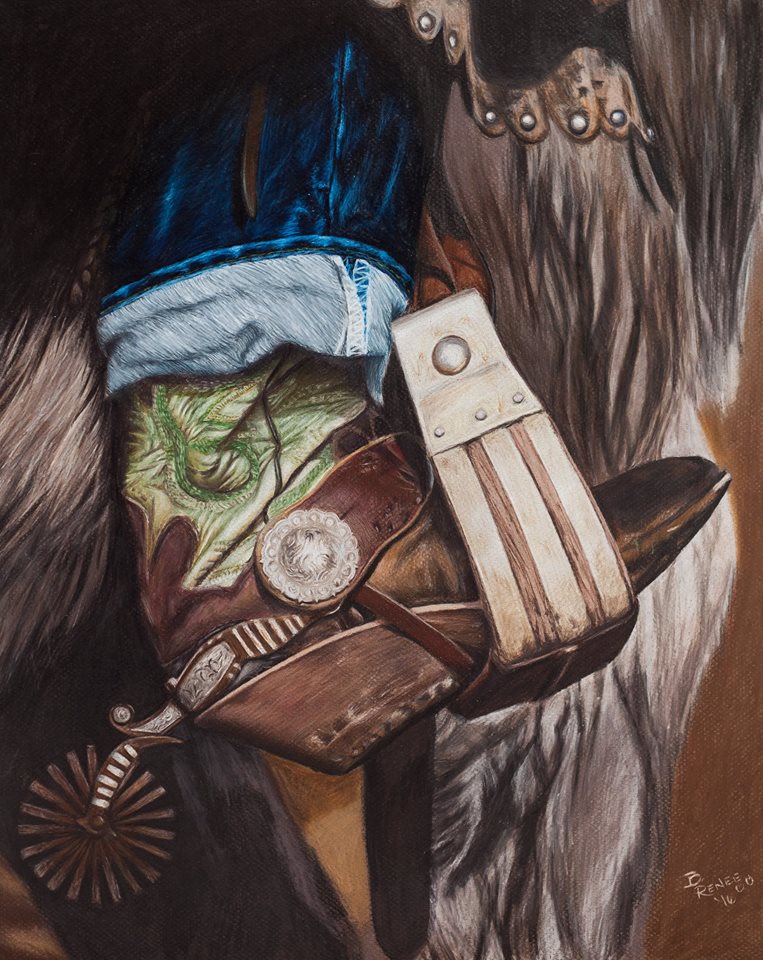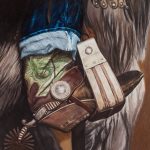 The Boot
16" x 20" colored pencil. Prints available, $125 each.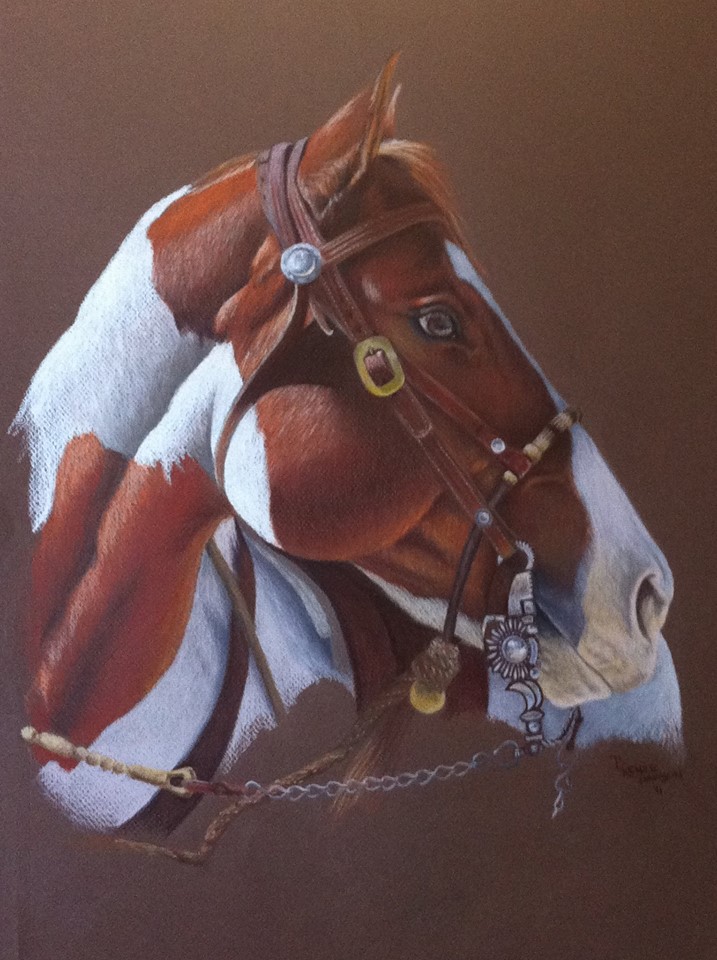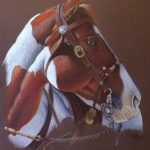 Da Beans
19" x 24" Colored Pencil original, private collection. Custom Portrait slots available, contact me for more information.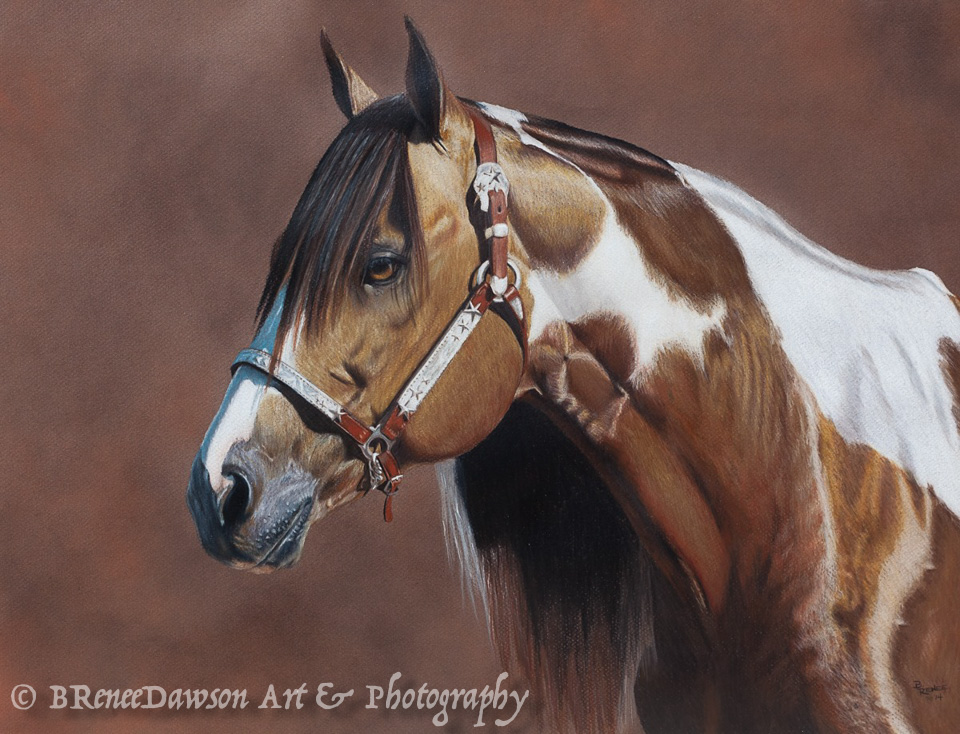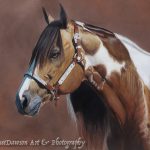 The Buckskin
19" x 24" Colored Pencil& Pastel original. $1700. Limited Edition Giclee Prints available. $150. Watermarks removed from final prints.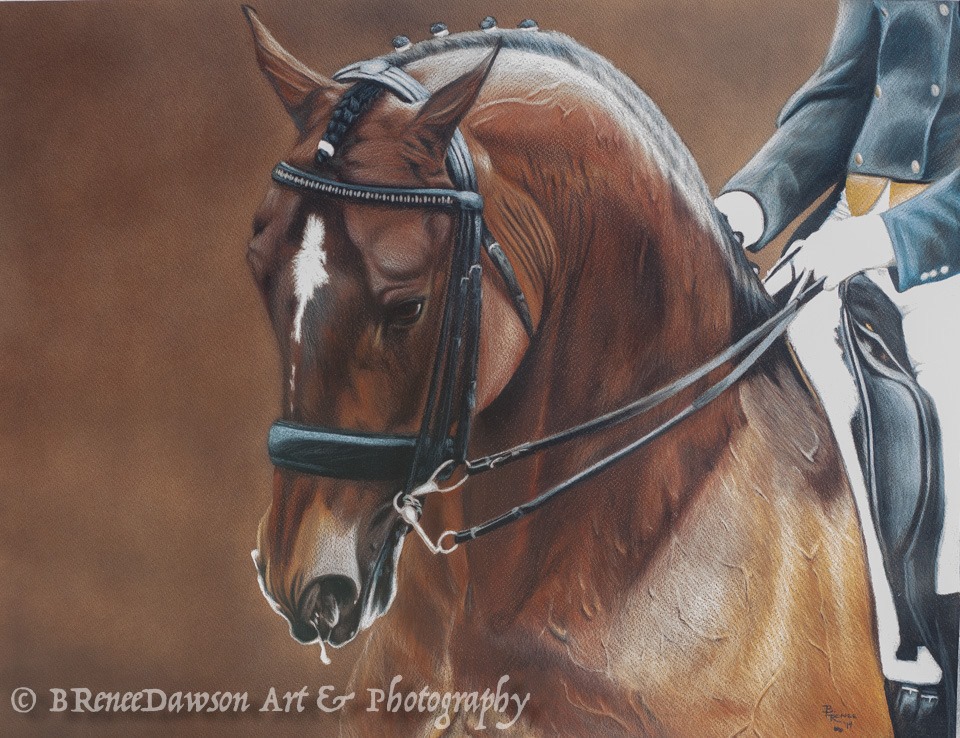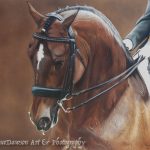 The Dancer
19" x 24" Colored Pencil and Pastel original painting. $1700. Limited Edition Giclee Prints - $150. Contact me for more information. Watermarks removed from final prints.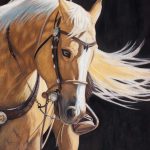 Soft Feel
16" x 20" Limited Edition Giclee Prints - $100. Contact me for more information. Watermarks removed from final prints.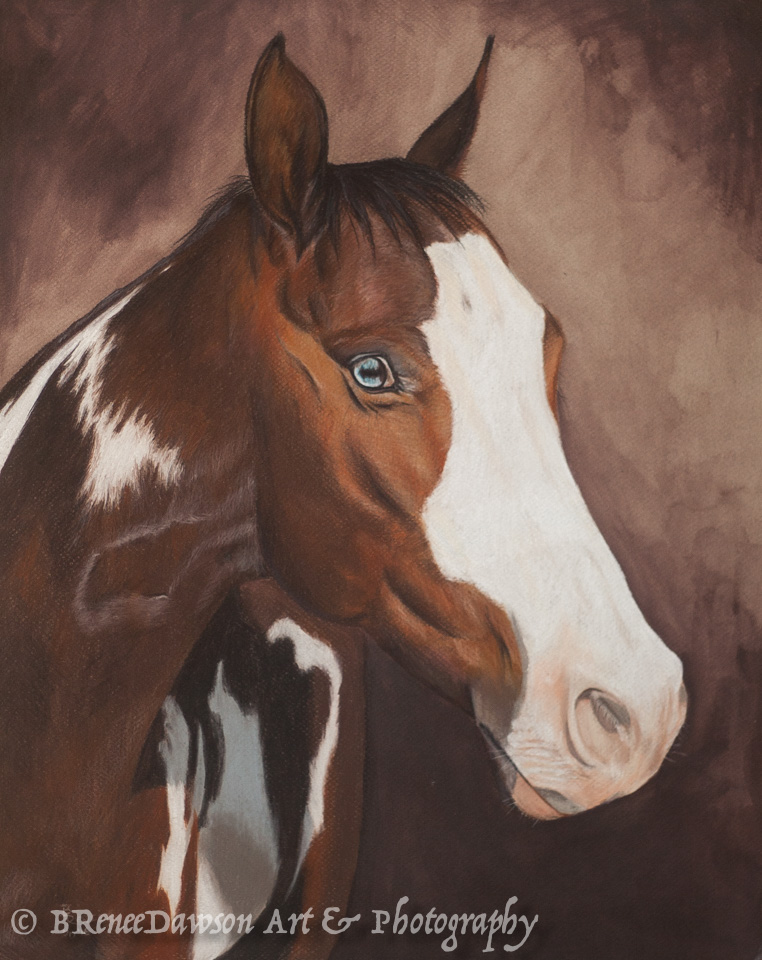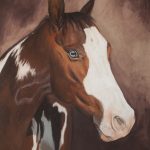 Honky Tonk
Commissioned 16" x 20" colored pencil portrait. Private collection. Custom fine art portrait commissions - mixed media, starting at $800. Contact for more details.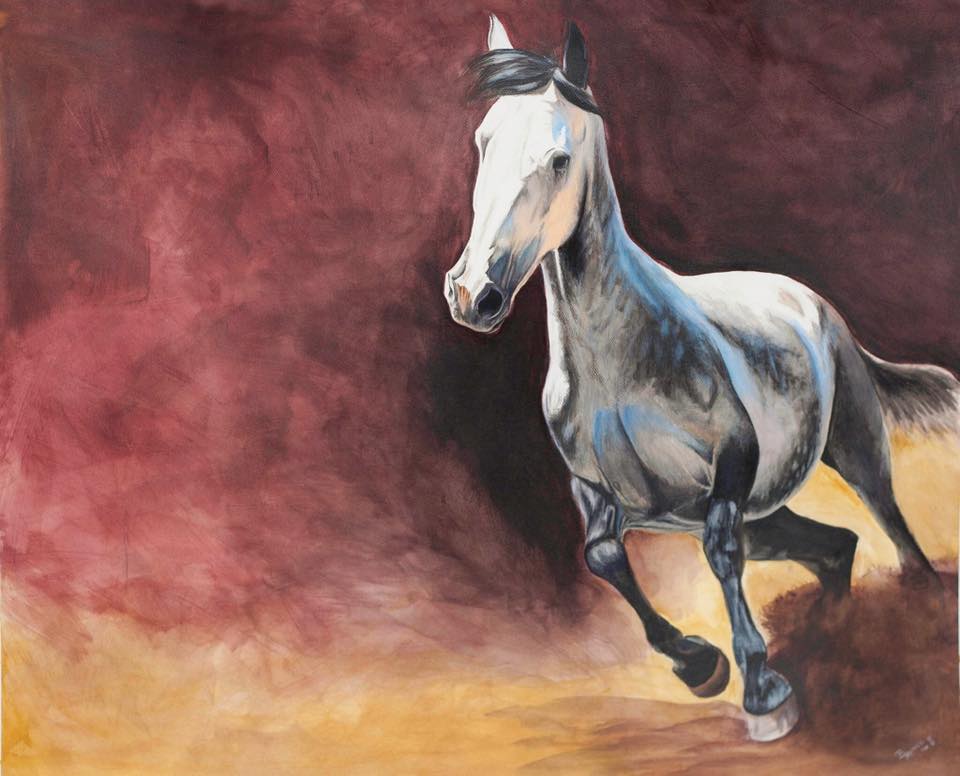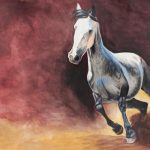 Ebony
32" x 40" mixed media. I have some limited edition prints, non-limited edition prints, originals and a few commission spots available.