With Buck Brannaman This article originally appeared in Eclectic Horseman Issue No.64
As in other situations, when you are backing your horse, a release lets him know that he has found what you are asking of him. If you are backing your horse in a soft feel, you should release with every step as the foot goes to the ground. You should be able to feel your horse's foot hitting the ground in your pelvis, feel the foot making that contact with the ground.
The timing element that is so important is that your release be complete when you feel the foot hitting the ground. When the foot hits the ground, that is the end of the release, not the beginning. If you have trouble feeling it in your seat, watch the shoulders, and have your hands go down with the foot, release, release, release. The photos below illustrate the timing of the release while backing.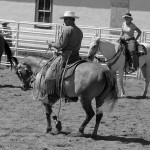 Photo 1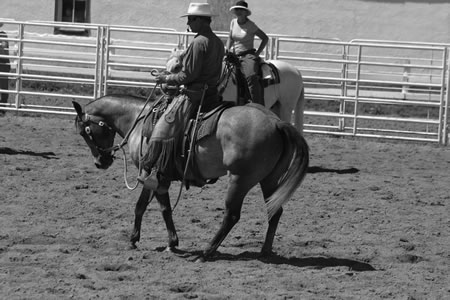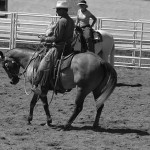 Photo 2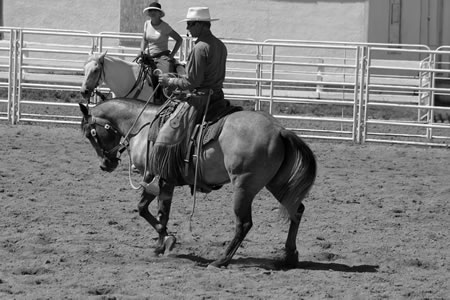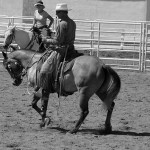 Photo 3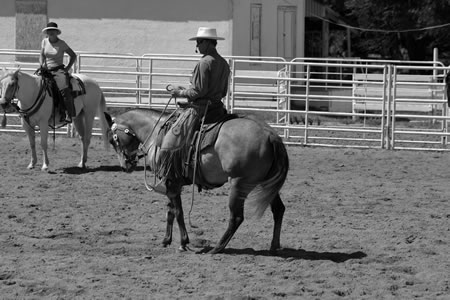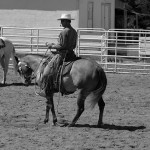 Photo 4
This article originally appeared in Eclectic Horseman Issue No.64