With Richard Caldwell
If you do not use a fiador on your hackamore, it is a good idea to secure your reins any time you step off to lead your horse. If you don't and your horse gets scared and pulls back, you could pull the hackamore right off his nose and have a loose horse, damaged gear and maybe a wreck. This simple way of tying up your reins will keep your gear and your horse safe.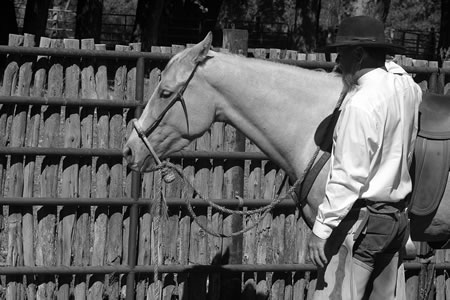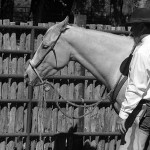 Photo 1
1. As you step off, your reins will be up over his neck like this, and you'll have the get down rope in your hand.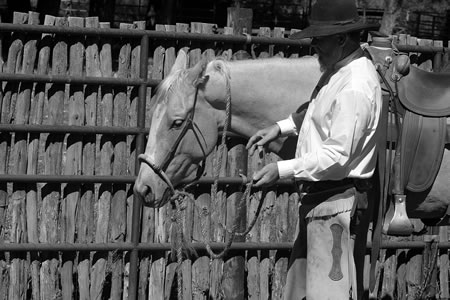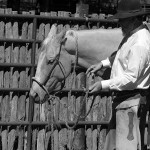 Photo 2
2. Bring the reins all over to the left side where you are standing.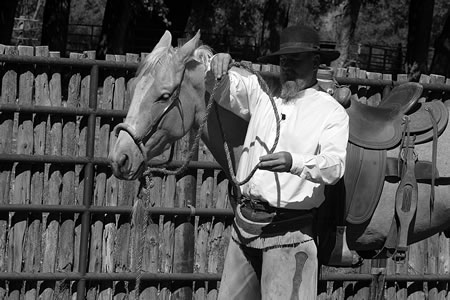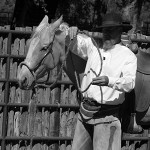 Photo 3
3. Cross the reins on the left side, making a loop in them.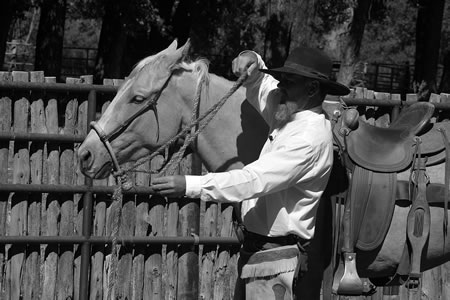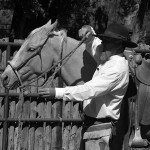 Photo 4
4. There is now an "X" in my reins on the left side of his neck and a loop that is closest to me.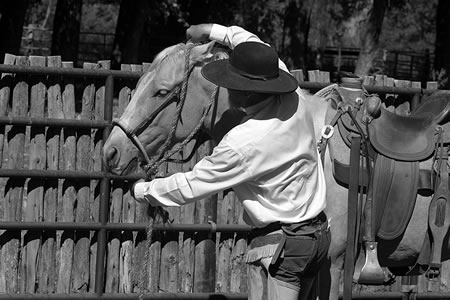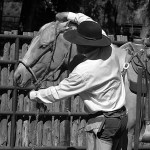 Photo 5
5. I take that loop and put it over my horse's head.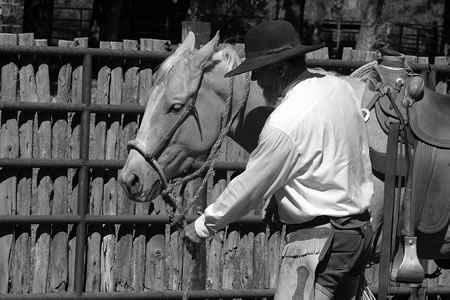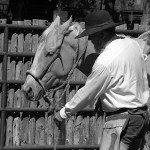 Photo 6
6. So now I have two strands on each side of my horse's neck. Then, I take a hold of my get down rope.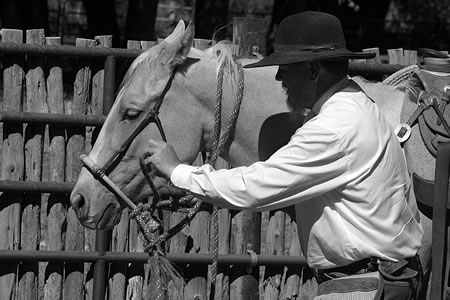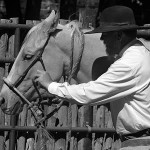 Photo 7
7. I go beneath (above the rope, below the jaw) all four strands of the reins with my get down rope.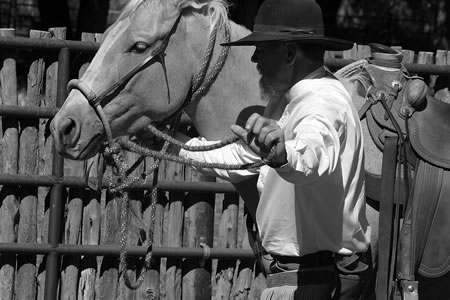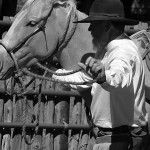 Photo 8
8. I pull my get down rope all the way through these four strands.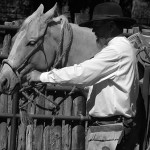 Photo 9
9. Once the get down rope is all the way through, I just feed the tail of my get down rope back through.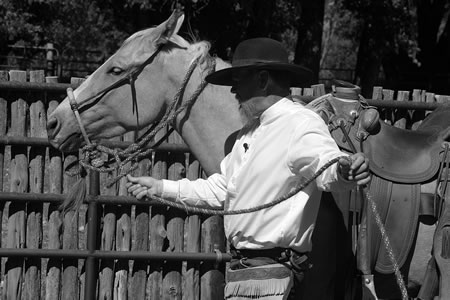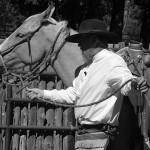 Photo 10
10. Then, I pull down to make a "hooey" around my four strands of rein..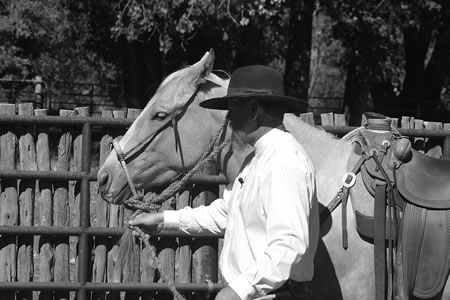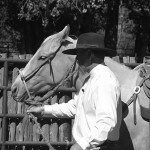 Photo 11
11. Now when I lead my horse forward, I'm pulling on his neck, not on the hackamore!
This article originally appeared in Eclectic Horseman Issue No.42