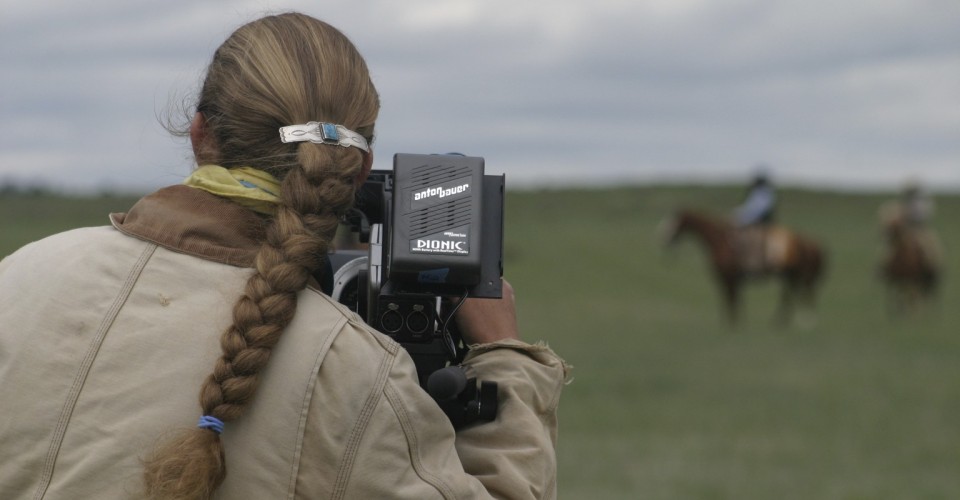 The idea for The Horseman's Gazette actually began at the breakfast table during a conversation about our filming and producing DVDs for several of our customers.
The fun challenges of filming with livestock, hoping the tape didn't run out before that amazing turn-over shot was made, or hoping the mic didn't pick up that diesel engine pulling in the drive to deliver a load of hay. Of sharing someone like Bryan Neubert's stories of time they spent with legends like Bill and Tom Dorrance, or Martin Black talking about discussing horses with Ray Hunt. All while communicating ideas about working with horses in an entirely new format — this was all then, and still is very exciting to us.
We also saw the potential to expand on the vision of our Eclectic Horseman Magazine with a new, and complementary resource, The Horseman's Gazette. We think there just are some concepts that are simply better communicated in film than in print. You can see the changes a horse makes and watch how situations shape up and change in real time.
However, and contrary to what some people have told us they originally thought — The DVD series does't replace the magazine! It simply adds to the conversation. We view it as the perfect complement to our mission to help folks with their horses and horsemanship.
So we rolled the dice and started filming in earnest. Sydney Rose was just 9 months old; but from a young age she loved to travel and seemed to enjoy going new places and having adventures as a family that involved horses and cowboys, and cowgirls… She'll be quick to set you straight on this point.
Having a small family business is both a joy and a massive challenge most people can't grasp. It becomes your passion, consumes your life, and keeps you evaluating and reevaluating again and again. Luckily we are surrounded by an incredible group of contributors — and loyal customers who are every bit as passionate about making the world a better place for horses as we are. People we are proud to call our friends.
---
---
Pardon the interruption...
Eclectic Horseman is built on support from readers like you. We strive to bring you Quality Horsemanship — stories that inspire, training tips that work, from resources you can trust. If you like this website, please consider subscribing to our magazine. The hard copy offers you much more than what we post here online, isn't cluttered with advertising, and costs less than a tank of fuel or a week of venti lattes.
Support our work, or continue reading the free samples of articles.
---
---
HARNESS YOUR SOCIAL HORSE POWER!
Share this article with your friends.