Join in helping – Kate Neubert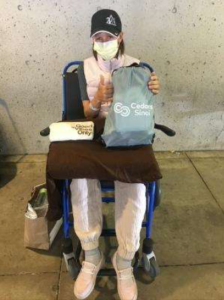 Kate has been fighting a long battle and has recently undergone a traumatic surgery. She was diagnosed with a Pituitary Ademos (tumor) last year. For reference most pituitary tumors are slow growing, approximately 1-3 mm/year, when removed hers was 16 mm. The surgery was a great success, but she has a long road ahead for healing. Kate has been a staple of our cutting family for a long time. She has helped many of us both in and out of the cutting horse pen.
Cutters Caring and Sharing has stepped in to help with many costs of the surgery itself and is asking for your donations and support in Kate's long healing journey and excess medical bills, so we may bring her back to the cutting pen as soon as possible.
Click here to read an August 4th update from Kate.
Also, to donate to the online auction, we will be accepting donations up until the auction begins.
Bidding begins September 20th and ends September 30th. Don't miss out on the great items and services donated for this great cause.
Or
You can make a full tax-deductible donation to: WCEF/CC&S – Memo: Kate Neubert
mail to: CC&S
7200 Lone Pine Drive
Rancho Murieta, CA 95683