After departing the Californios we had planned on filming with Martin Black for some Gazette segments. We hadn't released the first issue yet and we were eagerly gathering as much content as we could knowing that we wanted to release the first issue in the fall. With our truck full of inventory left-over from the show and and kiddo in the carseat we made our way east from Reno and met at a highway exit just outside of Lovelock, where Martin had a friend with a ranch for us to do some filming.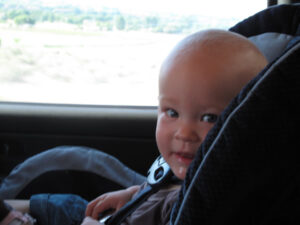 When we arrived the wind was not just blowing… It was howling!!
Fortunately Martin wouldn't let a little thing like wind get in the way of riding, so he saddled up and we gave it a go. It was clear pretty quickly that the audio from this adventure would be useless, but with Steve in the car keeping Sydney entertained we filmed some cool footage in the wide open desert.
Thankfully there was a little metal barn that we escaped the wind to review the footage. We got to thinking… and in order to capture some audio we played tape we just shot on the review deck and I turned the camera on and recorded audio to match up later for voice over… ranch style sound booth for voice overs. You could still hear the wind shaking the metal barn, but it was WAY better than the original audio. What a fun experience to problem solve out in the field; there was one chance to get this footage and we found a way to make it work thanks to creativilty and not giving up just because it was a little uncomfortable.
I'm so proud of the work that we've done capturing footage of horseman and -women working horses in real life situations and not just demonstrating when things are perfect and glad to be able to share it with you… Enjoy! –EEK