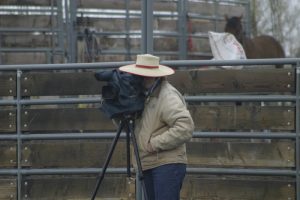 We had a great time filming with Richard Caldwell at his place in Alturas, California. The weather was chilly but we had a lot of fun setting up some great exercises for the Gazette and some really neat footage of Richard wrangling in the horses for intro material.
Most memorable meal; taking little Syd to "The Brass Rail" a Basque restaurant.
She loved the food but was wild afterward!