What is it about the Impact of The Horse, which brings men and women together from up to seven separate states? Most would reply, "it's the spirit in which the competition is formulated."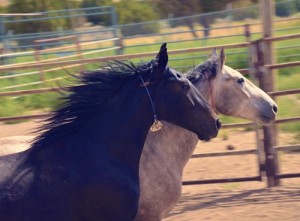 The judging curriculum of this event, is noted for its highest scores going to the horse and rider team that shows the strongest "willing partnership". Its aim is to educate and inform by having both domestic equine and mustang come together in a friendly competition to showcase the usability and needs of America's wild-born horses.
Many competitors do not own a mustang and stick with their loyalty to their domestic breeds.  All the Horsemen enjoy the rugged mountain course as well as the "Freestyle Championships".
In this competition Spanish style traditions are alive and well, as many compete with their bridle horse adorned in custom bits, along with artisan horse hair reins and buckaroo wears.
There are eleven youth competing with 11 horse yearlings that they took from "wild to mild" in 60 days.  All youth are required to work with a mentor through this process. The goal is to secure a successful environment for these young horses, while teaching our next generation of horsemen a basic foundation of quality principles.
What has also become very unique,  is this competition has also attracted many dressage riders who seek the spirit of relationship with their horse which this event is built upon. Together, both worlds come together for several days to celebrate new possibilities for all horsemen and all breeds.
6th Annual Impact of the Horse Competition and Wild Horse Adoption 
Friday, October 23 – Saturday, October 24, 2015
Sage Creek Equestrian of Heber City, UT and the Bureau of Land Management will host the 6th Annual Impact of the Horse – Two Worlds – One Eventon Friday, October 23 and Saturday, October 24, 2015 at the Wasatch County Events Center in Heber City, Utah.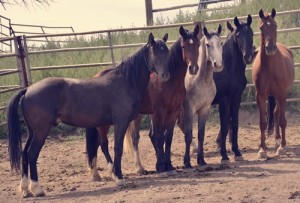 The Mega 100-Day Mustangs will kick off the competition at 10:00 am on Friday with the rugged mountain trail.  On Saturday, these three started wild horses will compete in a 3 minute freestyle with an opportunity for the public to adopt at 4:30 pm on Saturday.
Saturday's Youth Championship will start at 9:00 am  with a 3 minute free-style competition where they have to be able to complete basic tasks with their yearling.  All yearlings will be available for adoption at 4:30 pm on Saturday
For more information about this event visit: SageCreekEquestrian.com or to follow the horses: FB/Impact-Of-The-Horse-Two-Worlds-One-Event
Submitted by Donnette Hicks