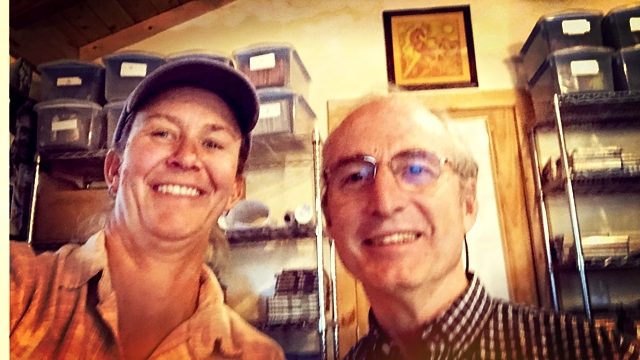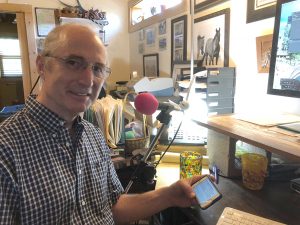 We have used the very talented voice over artist David Hyland for all our Horseman's Gazette voice over introductions since we started way back in 2009.
Steve originally found David's web site online and all our interactions have been via email or phone. He happened to be out in Colorado visiting family and stopped in to record  the work for Issue #35 in my office! What a treat to get to finally meet face-to-face!
---
---
---
Use Your Social (Horse) Powers!
Tell You're Horse People Friends About Eclectic Horseman.