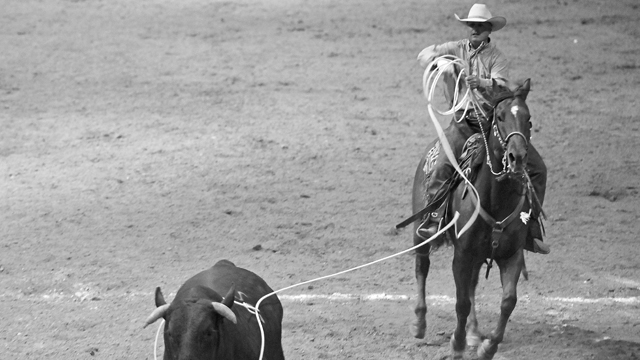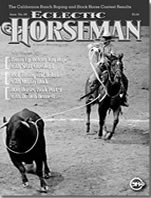 Warm Up for Roping with Scott Grosskopf
Whether you're branding, competing or just roping for fun, you will want to make sure your horse is ready to rope off of.
Feel, Timing and Balance by Martin Black
Martin reminisces about his father and growing up riding and observing the traits common in all good horsemen: feel, timing and balance.
The Pelvic Clock Lesson by Wendy Murdoch 
This Feldenkrais Method® Awareness Through Movement® lesson will help you develop awareness and movement in your pelvis, lower back, and spine.
How Horses Work – Installment #9 The Benefits of Drum Work with Deb Bennett, Ph.D.
Dr. Deb explores the relationship of cues vs. aids and tricks vs. performance and how training for a "trick" can translate into better horsemanship.
How Did I Miss This? Part 1 by Jesse Fayer
The role of classical dressage maneuvers start to make sense thanks to Bettina Drummond.
2011 Californios Ranch Roping and Stock Horse Contest Event Results & Photos
---
---
---
---
WHAT D'YA THINK?
If you like this content subscribe to our magazine or dvd series for more quality horsemanship — stories that inspire, training tips that work, from resources you can trust.
---
---
SHARE THIS ARTICLE WITH FELLOW HORSE OWNERS.