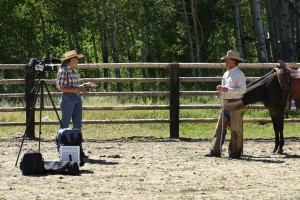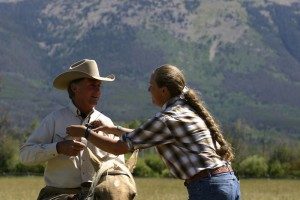 We had the good fortune again this summer to meet up with Joe Wolter at a place they were summering outside of Walden, Colorado. We had a great day of filming, but one of the stories we had planned didn't quite pan out.
Joe had wanted to show saddling a horse that was uncomfortable and didn't want to stand. He had done a little work with her the day before, and though it was good for the horse, she had made such a nice change in the right direction that it didn't work out for much of a segment. We did get some great footage of Joe working cattle outside. When you're out in the field as it were, you have to go with the flow. Joe and Jimmie are so fun to work with and we ended up having some pretty great conversations that day.
---
---
---
Use Your Social (Horse) Powers!
Tell You're Horse People Friends About Eclectic Horseman.