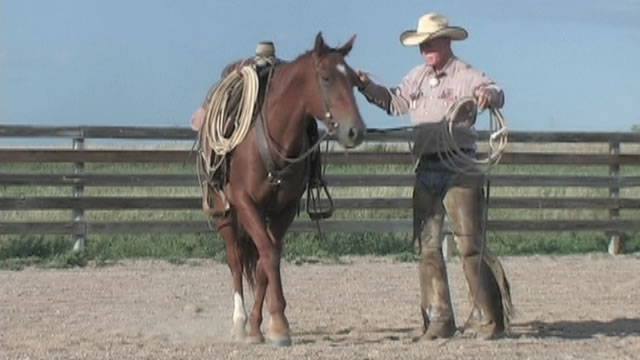 Excerpt from the Horseman's Gazette Issue No. 23
Before you swing a rope horseback, you would want to be sure and check your horse out from the ground. Buster McLaury demonstrates how you can make sure he is comfortable with the rope and how to help him if he is not.
The original length of this clip is 12 minutes 52 seconds
---
---
---
Use Your Social (Horse) Powers!
Tell You're Horse People Friends About Eclectic Horseman.