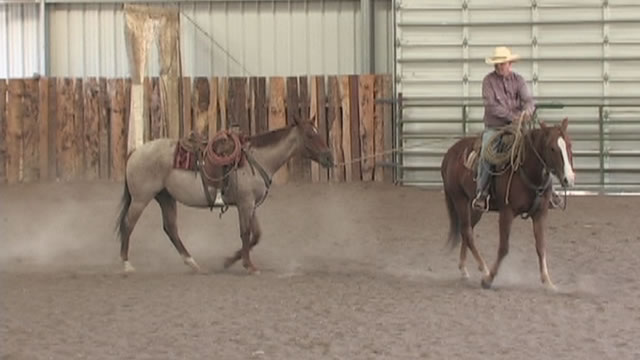 Excerpt from the Horseman's Gazette Issue No. 25
If you have a horse that is a bit draggy when you lead him, you can use a saddle horse to help bring the life up in his feet. Bryan Neubert demonstrates how, with the help of a saddle horse and good timing, you can develop your horse's feel and awareness of getting ready to leave. and leaving with life when you ask him to lead up.
The original length of this clip is 20 minutes 35 seconds
---
---
---
Use Your Social (Horse) Powers!
Tell You're Horse People Friends About Eclectic Horseman.