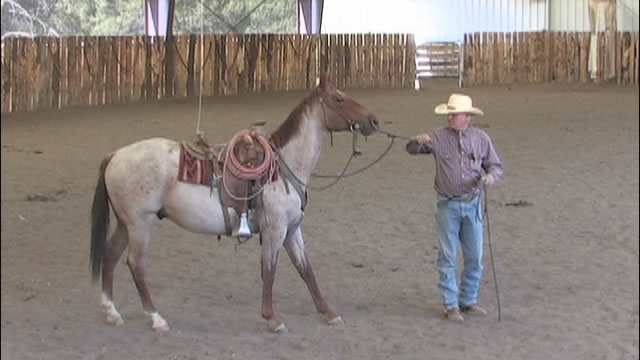 Excerpt from the Horseman's Gazette Issue No. 30
We would all like to have our horse move right out with us when we lead them off; to be hooked onto our energy and lead with us fast or slow matching the life in our body. Bryan Neubert discusses and demonstrates the thought process and the steps he goes through to help a horse get lighter and livelier when begin led.
The original length of this clip is 6 minutes 59 seconds
---
---
---
Use Your Social (Horse) Powers!
Tell You're Horse People Friends About Eclectic Horseman.