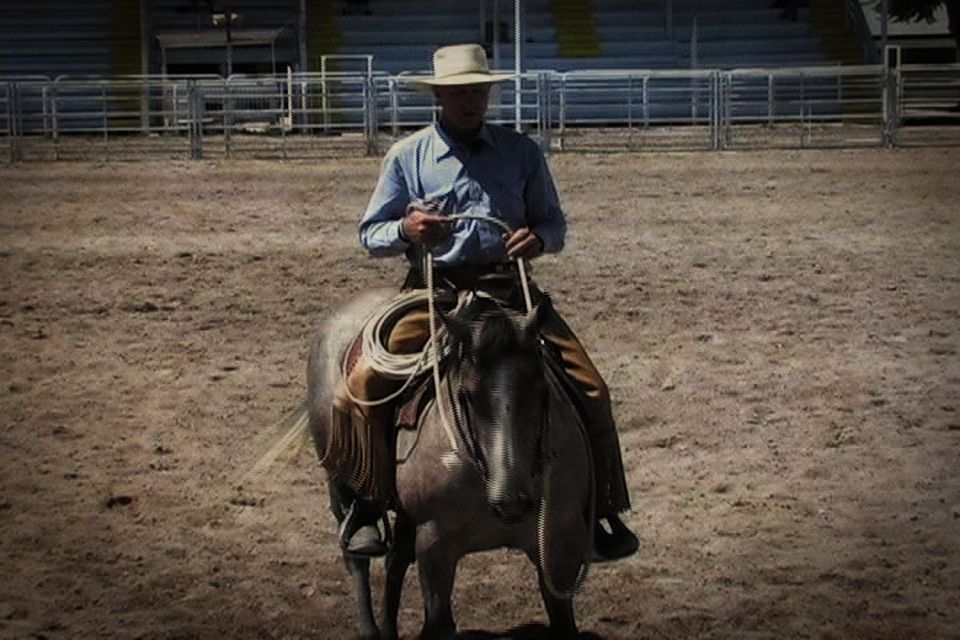 Excerpt from the Horseman's Gazette Issue No. 9
Working in harmony and unison with a horse is a feeling unlike any other. Buck Brannaman shares some insights on how to get in time with your horse and balance him so that he becomes weightless to your aids. He introduces the concept of the rectangle, where each corner is represented by one of the horse's four feet. The emphasis is not on the sides or corners however, but on the center of this space – the place where your horse has peace and where together you have harmony. Whether you're riding a young horse or an old one, Buck demonstrates a few exercises to get you started on centering your rectangle.
The original length of this clip is 8 minutes 03 seconds
---
---
---
Use Your Social (Horse) Powers!
Tell You're Horse People Friends About Eclectic Horseman.