Written by Patti Martin
This article originally appeared in Eclectic Horseman Issue No.65
I confess. I was not sure what to expect at the clinic in Southern California, with Buck Brannaman.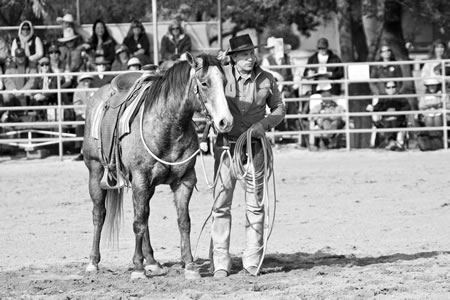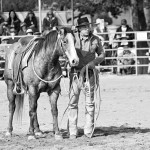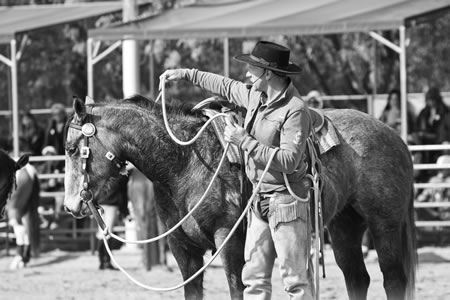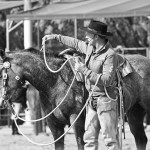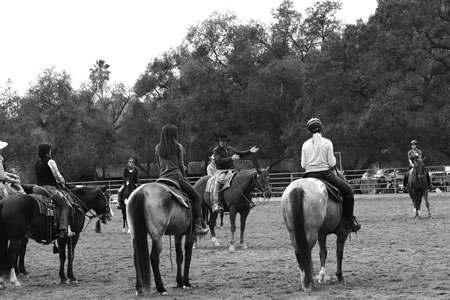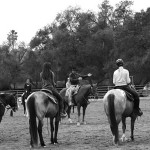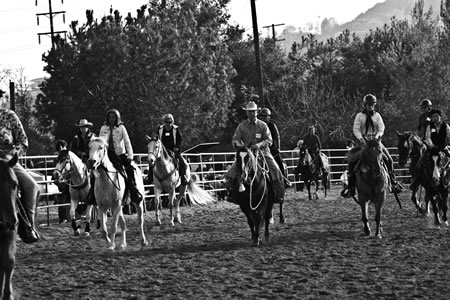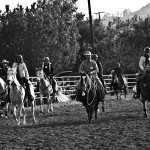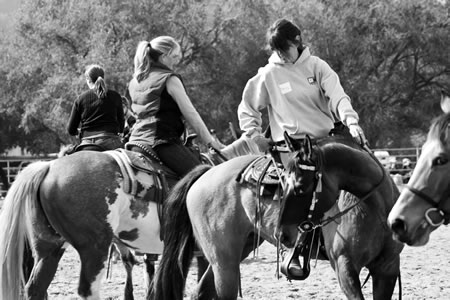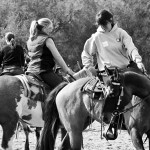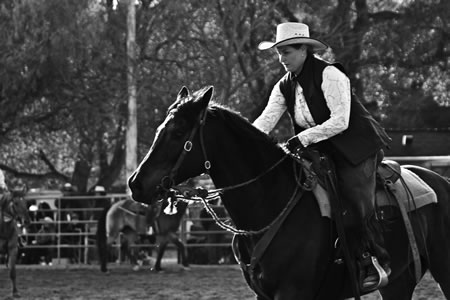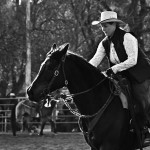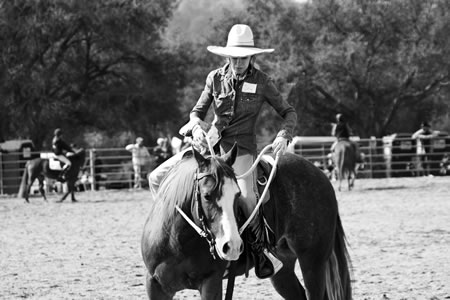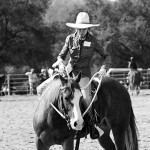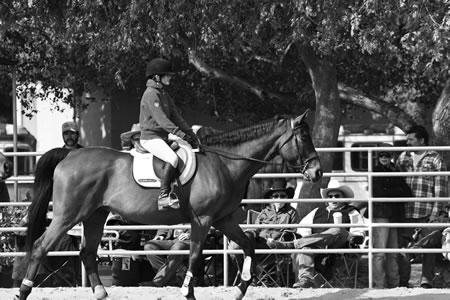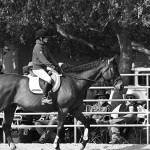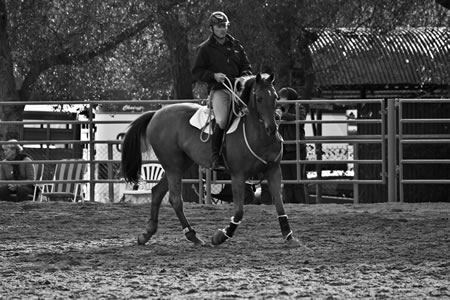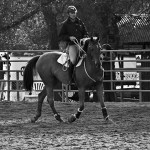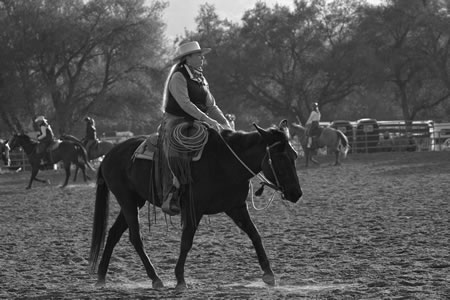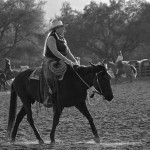 Oh, I have been to a few clinics with Buck before. But this one I thought would be somehow different. You know. With the movie, and the attention at Sundance, and all points beyond. I thought the stage would have been set. He might be somehow distant, untouchable. Beyond like, maybe Depp, or Pitt. Boy, was I wrong.
Buck has not left the building. He is still with us, and better than ever. February in Southern California proves to be a delight, in more than one way. The equine community has been gearing up for Buck Brannaman, for quite a while, and The Rose Bowl Riders in the shadow of the famed Rose Bowl and JPL/NASA presented a perfect setting. Great arena, shady, fantastic food, perfectly groomed arena just the way we like, and plenty of room for trailers, and places to sit and watch. Neat place. This was a clinic with a waiting list. Many-many wished to ride under the direction of Mr. Brannaman, a testament to his wide appeal, and the adage that "when the student is ready the teacher will appear." The horse is the winner. How cool is that? Buck may be in the MOVIE, but he is no actor. It was All Buck, all the time. He is still for Real, for the horse. All riders were anxious to get down to work. A varied group. English, western, dressage, eventers. The comment was made that the horse stayed the same, though the wardrobe of the rider changed. Over thirty riders presented themselves from old pro's to new-to-this foundation horsemanship. Buck taught with his usual no-nonsense style. Never one to coddle, Buck expected everyone to step it up a notch…and they did. As always, each rider hoping to better their horsemanship, and allow the horse to teach. And Tell On US. For that is what every horse does…tells us, and tells on us, just how are WE doing? Buck revealed the honest truth,"if we were not effective-—we were wasting time—the horse's time, and our own time." Make it work. Going around the pen of horses—first things first— Buck said he did care about the equipment they used. He is a purist, and would allow no gimmicks in his horsemanship…no draw reins, or martingales, no shanked snaffles.
In the afternoon horsemanship classes the participants were diverse, and even Olympic Gold Medal rider Will Simpson donned a simple snaffle, with a mecate, and a "game on" attitude. Aboard English saddles they maneuvered thru the full arena—disengaging hind ends, bringing the front across, beginning the dance, with sometimes unfamiliar steps, and difficult territory, met with the intent to get it right..foot fall, tight serpentines…the exercises of the day. Easy to say. Difficult to do!
Quite a few pearls of wisdom were cast. My particular favorites, "Verbal commands do not work when your life is at stake." Said to no one in particular, but everyone checking their tongues. "Clucking to your horse is a nervous twitch. It means 100 different things. C' mon, man, just shut up. You don't need it." One of the highlights of the clinic was a "California Divorce" between two herd-bound horses who decided within the scope of about a half hour, that they really could live without each other, so no more calling to each other, no more maneuvering to stay within each other's line of sight. Buck said the simple exercise worked every time. No strain, no pain, herd bound or barn sour, be gone…just consistency will wonders never cease! And best of all, the horses came to the decision themselves,
amazing. In one of the classes was an older gelding, been-there-done-that horse. He was not flashy, he was in no hurry, had been thru many owners. But had not given up. Buck talked about horses waiting their whole life to be light…and how it must feel to them to be treated with dignity, and honor, with lightness and direction, rather than just demands. The old gent came to life.
The most profound statement for me, was "the horse is just looking for peace, that is all he wants. Peace."
Be that peaceful leader, encourage him to look for you, search for that peace. The peace of partnership. He asked us to "do with devotion, that which we wish to teach." Movie or no movie. A million clinics a year, Buck turned his attention to the group, bathed in the warm sun-shined weather, with the intensity he is feared, revered and famed for. Each person, each horse merited his attention. Within 4 days there was a cohesive, dedicated, and determined group of riders, in the foundation class, and the horsemanship class, willing horses, confident in their ability to accomplish the fundamental principles of horsemanship. Armed with homework assignments, already counting the days until "next time." Mr. Brannaman brought his special level of devotion to the horse, to the student and to the traditions. Just like in the movies.
This article originally appeared in Eclectic Horseman Issue No.65