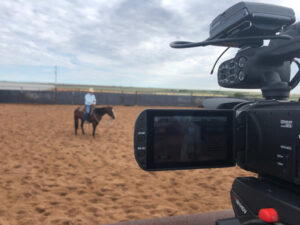 I'm just back from a quick dash to Clovis, New Mexico to film with Trevor Carter. I have to admit I was a little hesitant to leave the safe bubble of home, but I need to get out and film content for upcoming issues of The Horseman's Gazette.
Thanks to a pre-packed cooler of mineral water (best driving beverage… I highly recommend Topo Chico grapefruit flavor) and some fabulous masks from my dear friend Marilyn I headed out on the road.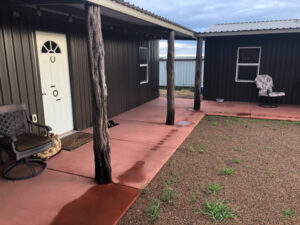 Once I was was back on the highway with a trusty audio book and a full tank of gas the feeling of adventure pushed out the anxiety and I was glad to be on the road. The drive was incredibly scenic and the tour through unpopulated country was refreshing. It was my first time visiting the ranch and I was delighted by the adorable casitas; after a hot shower and a good night's sleep I was ready to film in the morning.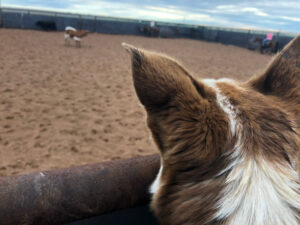 No matter where you go, horse people speak the same language, and it was so refreshing (and normal, remember normal?) to hang out with some great horse gals and visit about horses. Trevor taught a cow working lesson before our filming and I had the pleasure to get to watch alongside Happy the border collie.
We filmed a couple segments that I'm really excited about. Trevor and Tara are really out there in the show world competing and showcasing what can be done in the show arena with good horsemanship. I'm excited to bring more of that to our Gazette viewers and perhaps a wider audience.  Here is a cool clip of Trevor competing on MC CowHammer.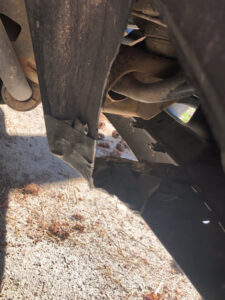 But wait you ask… what about the duct tape repair? The wheel well liner came loose on my drive and needed a little help staying out of the way on my drive home. Thankfully… I had duct tape and a knife in the truck and it held all the way home!