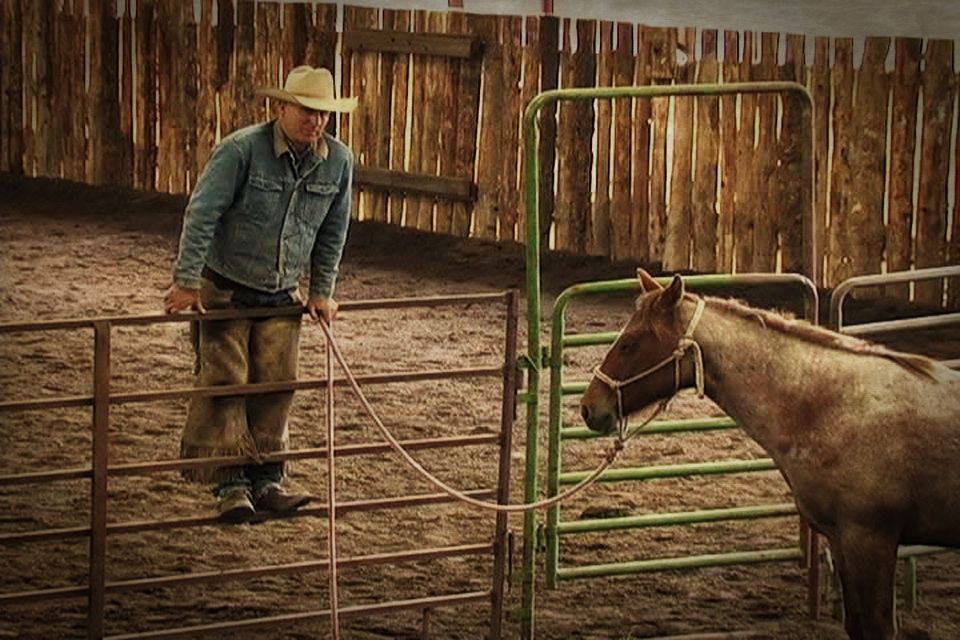 Excerpt from the Horseman's Gazette Issue No. 13
Teaching a horse to lead up to a fence for mounting is a worthwhile effort for many reasons. Not only is it a useful skill in and of itself, but your horse will learn several valuable lessons through the process as well. He will learn to follow a feel, wait on your direction and steady his balance for mounting. In this video, Bryan Neubert introduces a young mare to this type of fence work. He also visits about his days with horseman Tom Dorrance, who routinely taught this this skill to all his horses. Finally, Bryan demonstrates just how easy trailer loading can be with the proper preparation.
The original length of this clip is 19 minutes 14 seconds
---
---
---
---
WHAT D'YA THINK?
If you like this content subscribe to our magazine or dvd series for more quality horsemanship — stories that inspire, training tips that work, from resources you can trust.
---
---
SHARE THIS ARTICLE WITH FELLOW HORSE OWNERS.