EBH founders to bring their approach to three-day seminars in Colorado and Utah
Horseman Martin Black and neuroscientist Dr. Stephen Peters, the coauthors and founders of Evidence-Based Horsemanship, are coming together for two different EBH seminars over the coming year.
The pair's first stop will be in Durango, Colorado Nov. 18-20, 2016. Next, they'll head to South Heber, Utah Feb. 10-12, 2017. Each interactive seminar will last a total of three days, and will be divided evenly between educational presentations in the mornings and hands-on demonstrations in the afternoons.
Evidence-Based Horsemanship is a collaboration between neuropsychologist Dr. Stephen Peters and horseman Martin Black, two men highly regarded in their respective fields. The two have used their decades of experience in neuroscience (Peters) and empirical evidence (Black) to digest information about the horse's brain, anatomy and natural behavior that we, the lay horseperson, can incorporate into our horse training and care. The pair have written a book, produced a DVD and travel internationally to present their findings. You'll have the opportunity to slowly digest, discuss and ask them about their thoughts during the seminars!
In the morning sessions, attendees will learn all about horse brain structure and development, neurochemistry, neuroanatomy, horse behavior as it relates to brain function, and how to apply that knowledge to proper training and management practices.
The afternoon sessions will be spent in a controlled environment (round pen or arena) that will reinforce the concepts learned in the morning sessions. Participants will observe demonstrations and learn directly from Black's hands-on lessons using evidence-based methods, and will have the opportunity to put the concepts to use themselves (subject to number of participants).
Ready to sign on the dotted line for either seminar? All you need is to place your deposit—space is limited, so don't wait! Click here for details on the Durango seminar, and click here for details on the Heber City seminar.
ABOUT EVIDENCE-BASED HORSEMANSHIP
When Dr. Peters and Black first met in 2010 at Legacy of Legends, they were just two men—a neuroscientist and an acclaimed horseman—who wanted to talk horses. While Dr. Peters' approach was scientific, he wanted to draw on the thousands of horses that Black had worked with over the course of his lifetime, and compare findings.
Together, they were able to corroborate discoveries. What Peters lacked in experience, Black had an abundance to share. What Black lacked in scientific knowledge, Peters was able to provide context, science and an all-new vocabulary. The pair used this teamwork to coauthor Evidence-Based Horsemanship in 2012 and have regularly traveled the country presenting their findings with presentations and seminars.
ABOUT DR. STEPHEN PETERS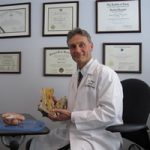 Dr. Stephen Peters is a board-certified neuropsychologist with Utah Valley Regional Medical Center, specializing in brain functioning. As a neuroscientist and horse brain researcher, he has given numerous presentations and regularly performs horse brain dissections for those eager to learn tangible specifics of equine neuro-anatomy.
ABOUT MARTIN BLACK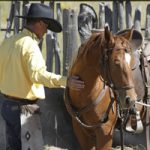 Martin Black is a fifth-generation horseman and rancher who grew up starting colts and handling cattle on the open range. His unique early life experience prepared him for a management position on one of the largest ranches in the Great Basin by his late 20s. After his management stint at the ranch, he spent 15 years operating a contract-based colt starting business—he'd start as many as 500 colts a year, running the gamut from mustangs to million-dollar racehorses. Over time, his practice evolved as he began to focus on helping people throughout the world, across all disciplines and breeds, though his clinics.