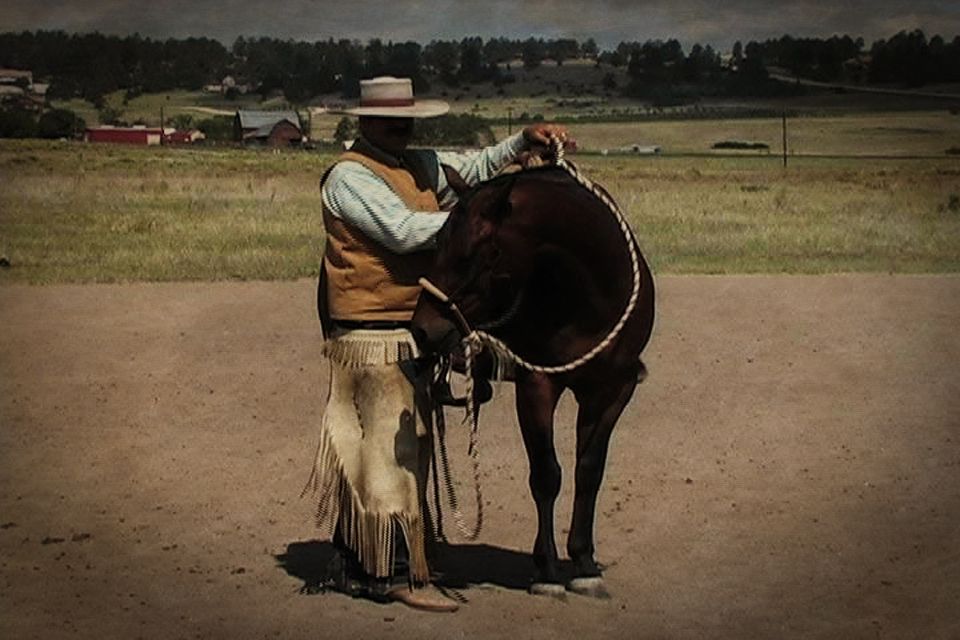 Excerpt from the Horseman's Gazette Issue No. 9
Every day with horses is a new day. Some days your horse comes out of the field relaxed and ready to ride. For other days it takes some preparation. Clinician Bruce Sandifer demonstrates some of the ways he checks his horses on the ground before climbing into the saddle. Bruce's methods are quiet and subtle, a habit he developed from his buckaroo days when it would be unwise to stir up a lot of dust lest you set off a stampede in the cavvy. No time is wasted on the ground however; these groundwork exercises later develop into more thorough concepts in the saddle.
The original length of this clip is 17 minutes 32 seconds
---
---
---
Use Your Social (Horse) Powers!
Tell You're Horse People Friends About Eclectic Horseman.