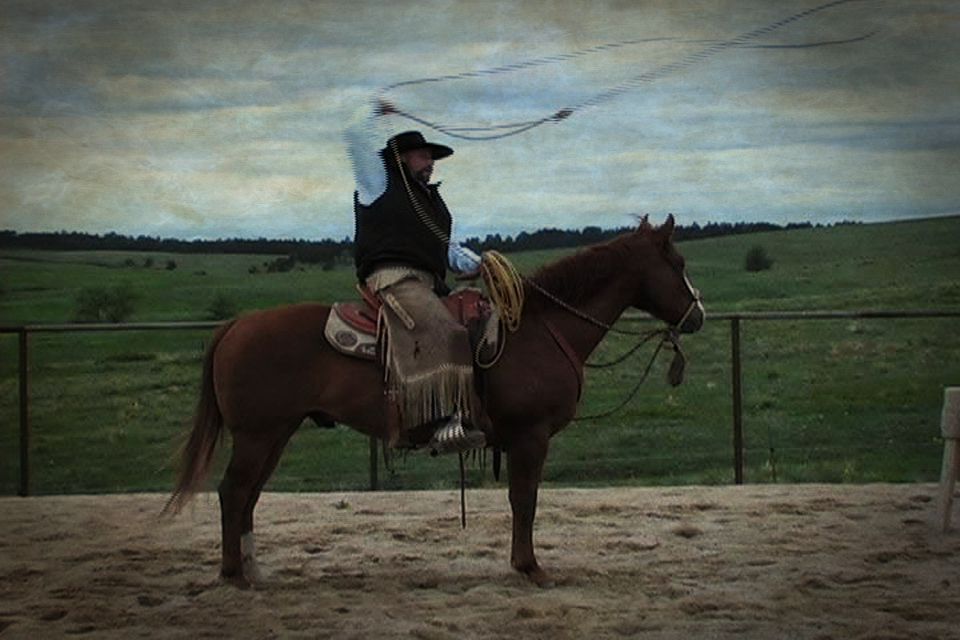 Excerpt from the Horseman's Gazette Issue No. 2
Learning how to rope? First you have to build a loop. Montana cowboy and owner of Buckaroo Business, Scott Grosskopf, is here to get you started. He demonstrates a simple technique for feeding out a loop slowly, which comes in handy during windy conditions or in thick brush. For a faster paced scenario, Scott also shows us how to catch and flip the hondo for a rapid rebuild. Once you have your loop in hand, you'll need to make it the right size. Once you know the technique, it's easy to make your loop larger or smaller while you swing.
Ropes and livestock can be a dangerous combination so Scott gives important safety tips to keep in mind. Always try to manage the tail of your rope and keep your coils stacked properly.
The original length of this clip is 11 minutes 55 seconds
---
---
---
---
WHAT D'YA THINK?
If you like this content subscribe to our magazine or dvd series for more quality horsemanship — stories that inspire, training tips that work, from resources you can trust.
---
---
SHARE THIS ARTICLE WITH FELLOW HORSE OWNERS.