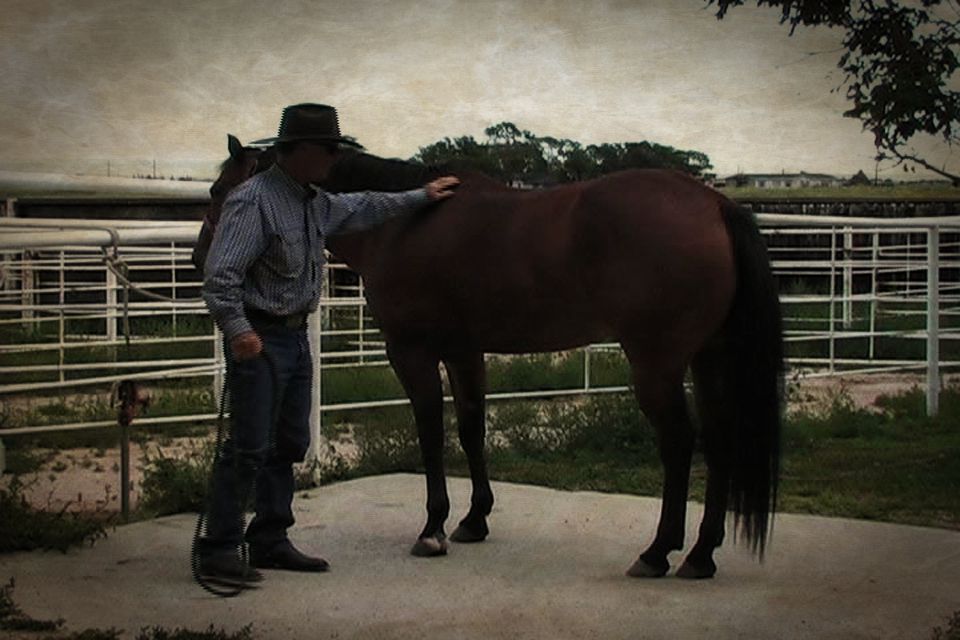 Excerpt from the Horseman's Gazette Issue No. 12
Balancing on three feet is something that a horse rarely has to do in nature, but with a little time and patience it is a skill that can easily be developed. Martin Black offers some of his insight on handling a horse's feet. Anyone who has trimmed or shod a horse knows how tiring it can be if the horse has a tendency to lean. However, this can go both ways and often the human is the first to lean on the horse. Martin demonstrates how to stay in close to the horse so that they can stay more centered in their balance and support their own weight.
The original length of this clip is 12 minutes 18 seconds
---
---
---
Use Your Social (Horse) Powers!
Tell You're Horse People Friends About Eclectic Horseman.