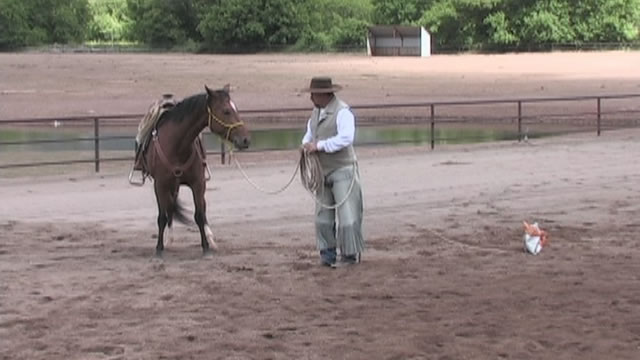 Excerpt from the Horseman's Gazette Issue No. 21
Building on the segment in the last issue, Paul Dietz takes his groundwork a step further and adds working with a flag and then a grain sack to get his mare used to them but also to learn to respond from them as well. Paul reminds us that if our basics are solid on our horses we'll always have them to come back to if he or she gets troubled.
The original length of this clip is 48 minutes 11 seconds
---
---
---
Use Your Social (Horse) Powers!
Tell You're Horse People Friends About Eclectic Horseman.