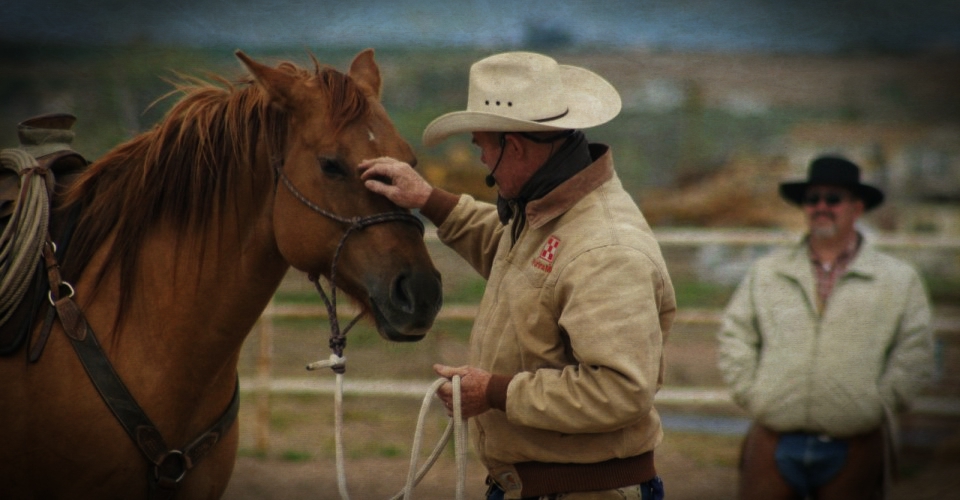 Excerpt from the Horseman's Gazette Issue No. 3
The flag is a tool that has experienced an increase in popularity over the past few years. Like any instrument, it is best used with some instruction. Buster McLaury talks about the flag and its purposes, then demonstrates how he would use it to prepare a young horse for a saddle and rider. Over two days, Buster develops trust and confidence in a filly who is troubled by the movement of foreign objects. Along the way, he points out tips for keeping you and your horse safe as you work towards a stronger relationship.
The original length of this clip is 37 minutes 10 seconds
---
---
---
Use Your Social (Horse) Powers!
Tell You're Horse People Friends About Eclectic Horseman.