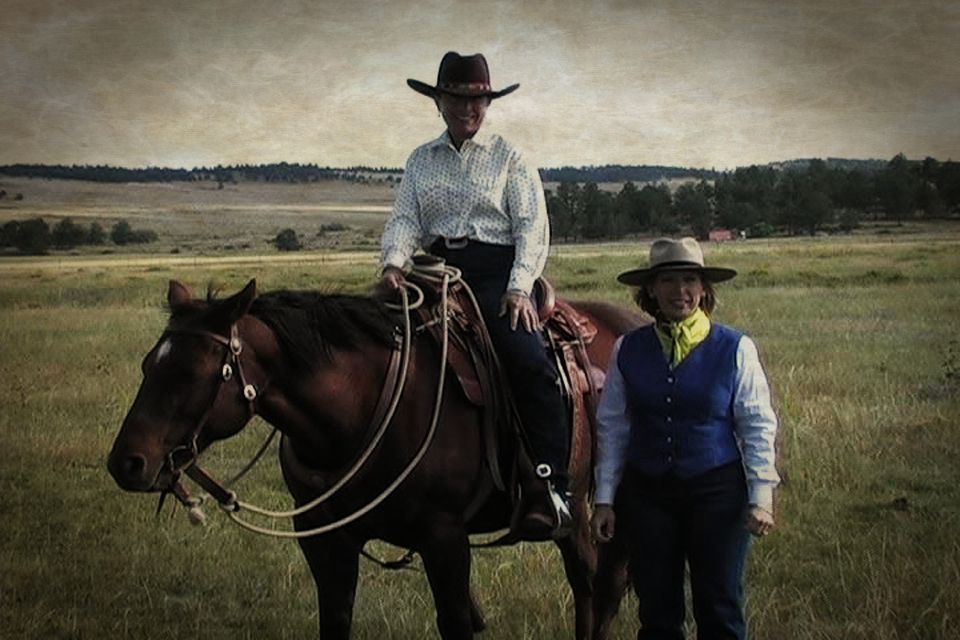 Excerpt from the Horseman's Gazette Issue No. 5
Having good riding posture is more than just about looking pretty in the saddle. Wendy Murdoch coaches a student rider through biomechanics to find a more balanced shoulder position. In fact, most riders typically think that the shoulder joint is located higher than it actually is. Understanding where the shoulder joint actually lies enables us to free its range of motion and allow it to rotate freely. When the bones and joints are aligned, the muscles can relax and stretch freely. Notice the change in this student's horse as they progress through the lesson – his movement reflects her newfound balance.
The original length of this clip is 13 minutes 48 seconds
---
---
---
Use Your Social (Horse) Powers!
Tell You're Horse People Friends About Eclectic Horseman.