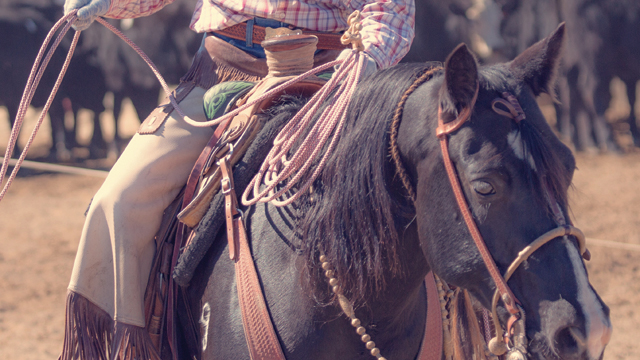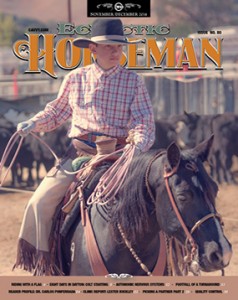 Riding With a Flag by Paul Dietz
Paul offers some ideas to help prepare you to ride with a flag and ways that it can improve your riding and communication.
Eight Days in Dayton:A One-of-a-Kind Colt-Starting Opportunity by Diane Longanecker
Learn about a unique colt starting clinic with Buck Brannaman in Dayton, Washington.
Picking a Partner (Part 2) with Joe Wolter by Patti Hudson
Joe offers some suggestions for evaluating a horse to see if he will be a match for your abilities and what you would like to do.
Autonomic Nervous Systems by Maddy Butcher Gray
Footfall of a Turnaround by Martin Black
Reader Profile: Dr. Carlos Ponferrada by Tom Moates
Clinic Report: Lester Buckley's East Coast Open Horsemanship Clinic 2014
Quality Control with Saddlemaker Chuck Stormes by A.J. Mangum
---
---
---
Use Your Social (Horse) Powers!
Tell You're Horse People Friends About Eclectic Horseman.