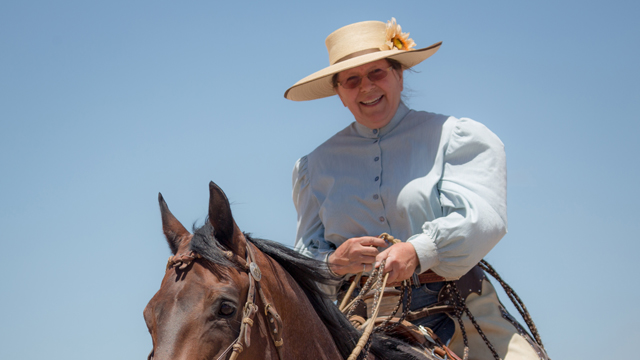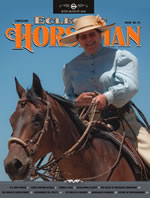 It's Only Words: Finding Meaning with Joe Wolter by Patti Hudson
Instead of relying on words or fashionable terms to understand your horse, Joe encourages you to look at the horse.
Some Helpful Ponying Details with Trevor Carter
Trevor gives you some helpful hints and suggestions to keep in mind when ponying a horse.
The Value of Dressage Equipment in Pursuing Horsemanship by Alice Trindle
Alice offers ideas on the benefits of using "English" tack.
The Future of Higher Horsemanship by Tom Moates
Timing & Feel by Martin Black
Developing Clarity by Donnette Hicks
The Horse's Development – From Baby to Adult by Maddy Butcher Gray
Refinement vs. Utility with California Braider Mehl Lawson by A.J. Mangum
Further Conversations in Setting Up a Search by Tom Moates
The Dorrances Honored at Elko Gathering by Maddy Butcher Gray
---
---
---
Use Your Social (Horse) Powers!
Tell You're Horse People Friends About Eclectic Horseman.