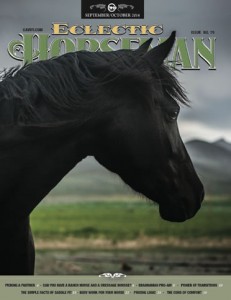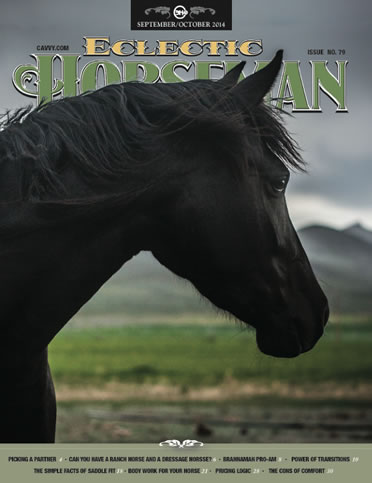 Picking a Partner with Joe Wolter by Patti Hudson
Joe offers some suggestions for helping you pick out an equine partner, outlining ways to set you and the horse up for success.
Can you Have a Ranch Horse and a Dressage Horse? by Alice Trindle
Alice shares her experinces in exploring how to marry these two pursuits.
How Horses Work Part 17 – The Power of Transitions by Dr. Deb Bennett
Dr. Deb describes in words and pictures the transformative power (for better or for worse) of properly executed transitions.
The Second Annual Buck Brannaman Pro-Am Vaquero Roping by Tom Moates
The Simple Facts of Saddle Fit by Matt Miller
Body Work For Your Horse by Jec Aristotle Ballou with Shayna Kristen
Pricing Logic with Texas Craftsman Wilson Capron by A.J. Mangum
The Cons of Comfort by Maddy Butcher Gray