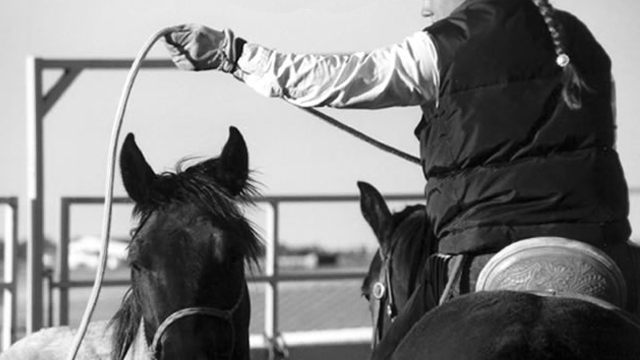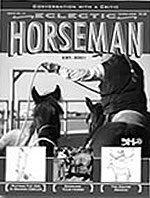 Saddling Your Horse with Buck Brannaman 
Buck shows you how to safely saddle your horse and have a smooth presentation.
Putting the Arc in Backed Circles by Diane Longanecker 
Diane guides you through this very helpful, if sometimes confusing, exercise.
Open the Gate by Martin Black (read online)
Martin offers advice on how to help your horse learn to "park" at the gate and be comfortable opening or closing it.
Conversation with A Critic by Sylvana Smith (read online) 
Sylvana carries on an imagined conversation with a horsemanship critic, take note of her snappy comebacks.
The Equine See-Saw by Wendy Murdoch 
Wendy examines how your horse horizontally balances his head and how you as a rider are influenced by this mechanism
Gaits of the Horse by Sue Stuska, Ed. D. 
Sue takes a look at each of the gaits of the horse, so that you can have a clear understanding of what you are riding.
The Story of Bud, Part 6 by Cheryl Kimball 
In this final installment of this series Cheryl reflects on her journey with her horse Bud and on his place in her family.
---
---
Pardon the interruption...
Eclectic Horseman is built on support from readers like you. We strive to bring you Quality Horsemanship — stories that inspire, training tips that work, from resources you can trust. If you like this website, please consider subscribing to our magazine. The hard copy offers you much more than what we post here online, isn't cluttered with advertising, and costs less than a tank of fuel or a week of venti lattes.
Support our work, or continue reading the free samples of articles.
---
---
HARNESS YOUR SOCIAL HORSE POWER!
Share this article with your friends.